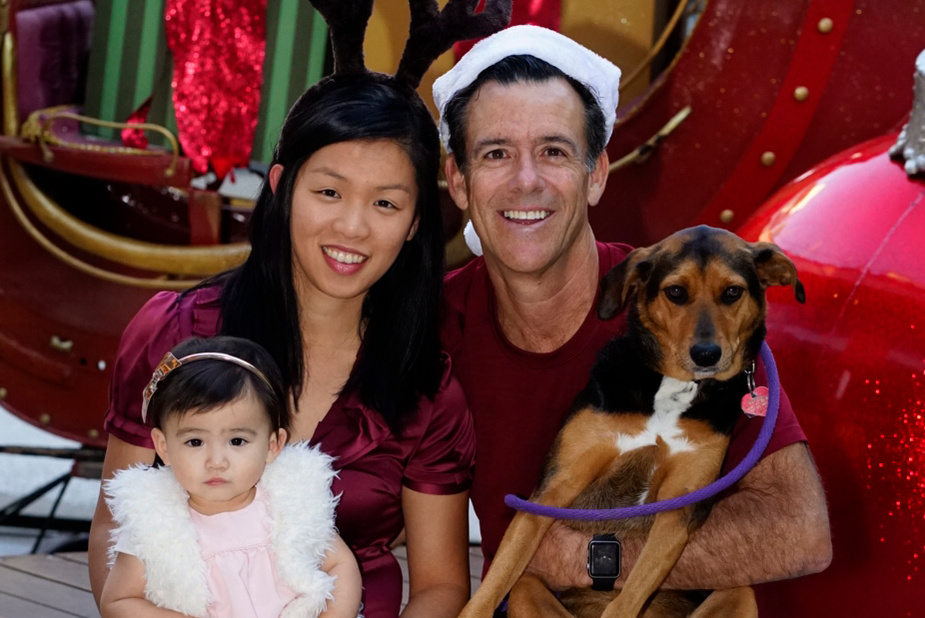 The holiday season is a time of warmth, togetherness, and cherished traditions. One such tradition that is popular is sending out personalized Christmas and holiday cards to friends and family. These cards offer a glimpse into the lives of our loved ones and convey the joy of the season. As a photographer, I have had the privilege of capturing these moments for families, and today, I want to share with you why I love taking family photos for Christmas and holiday cards.
The holiday season is a fleeting and magical time. Families come together, homes are adorned with festive decorations, and the air is filled with laughter and joy. When I have the opportunity to capture these moments through my lens, it feels like I'm preserving the essence of the season in a single frame. These photos become a timeless memento that families can revisit year after year, reminiscing about the joy and love they shared.
Sending a store-bought holiday card is nice, but there's something truly special about sending a personalized card that features your family. The images I capture allow families to share not just their faces but also their personalities, their unique bond, and the love they have for each other. When people receive these heartfelt greetings, it's like receiving a piece of the family's warmth and holiday spirit.
One of the most rewarding aspects of taking family photos for holiday cards is seeing families evolve over the years. Children grow, new members join the family, and traditions evolve. Capturing these changes in each year's photo session is like creating a visual timeline of a family's journey, and I feel privileged to be a part of that journey.
Capturing a holiday photo (pictured above) of Steve and his family in the Santa Monica Place courtyard, situated at the southern end of 3rd Street Promenade, was a delightful experience. At the time I took this photograph, Steve and his wife hadn't welcomed their second child into the world. Knowing that this image will endure through generations, allowing their children's children to witness the enduring testament of the love that began for this young family, fills me with immense joy.
Photography has a powerful way of conveying emotions, and holiday card photos are no exception. The genuine smiles, the warm embraces, and the love that radiates from these images have the power to bring joy and warmth to anyone who receives them. Knowing that my photos can touch the hearts of friends and family brings me immense satisfaction.
Christmas and the holiday season are a time of giving, and there's no better way to embrace the spirit of the season than by creating and sharing these beautiful family photos. It's a time to come together and celebrate the love and connections that matter most, and I get to be a part of that celebration.
As a photographer, there is something truly magical about capturing family moments during the holiday season. The love, warmth, and joy that emanate from these photos make them unique and special. I feel privileged to be a part of this tradition, and it brings me immense joy to help families create memorable Christmas and holiday cards that share the love and connection that make this season so extraordinary. These images serve as timeless reminders of the beauty of family and the magic of the holidays.