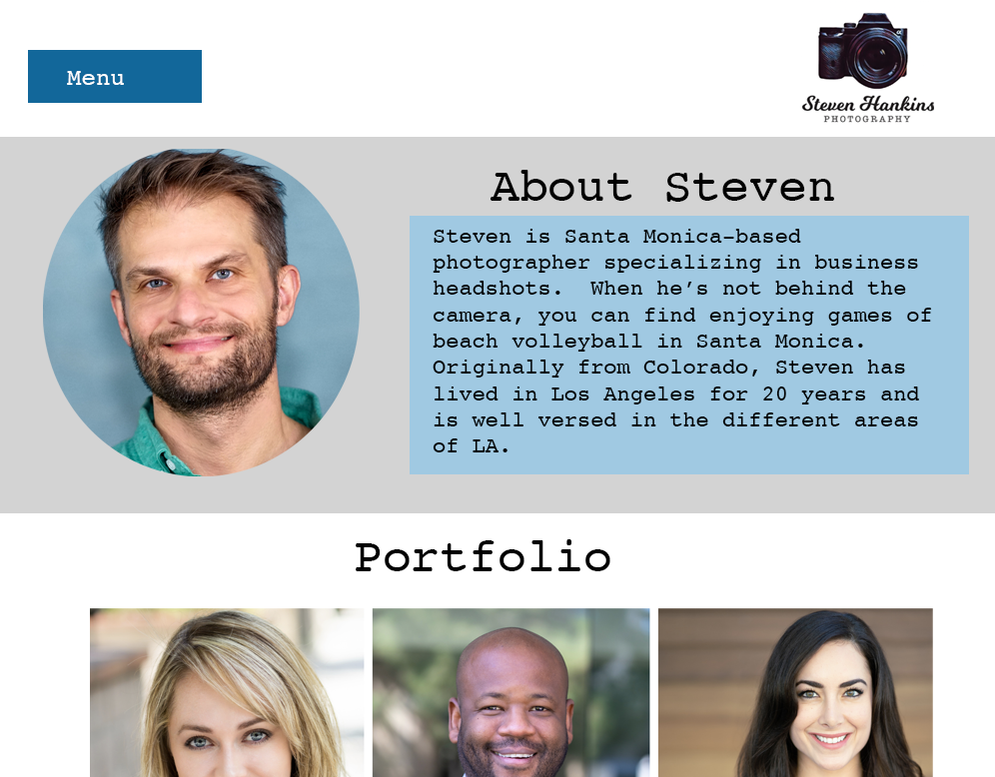 Are you thinking about getting a new headshot? Maybe you're looking for a polished professional headshot for your company website or you're looking to update your old LinkedIn profile photo, chances are that you will be able to use your headshots in more places than just one. This makes getting a high-quality headshot taken by me even more valuable. Here are some of the top places where headshots can be used:
LinkedIn: A professional headshot is a must-have on LinkedIn as it is a platform for professionals. It's an opportunity to make a great first impression and show your professionalism. I've seen some not-so-great headshots, so why not give me a call to set up a time to shoot.
Company website: Companies can use headshots of their employees on their website to create a personal connection with their audience. This helps put a face to the name and builds trust.
Social media: Not only are headshots good for LinkedIn, but headshots can be used on various social media platforms like Facebook, Twitter, and Instagram to help people recognize you and build your personal brand. It's also a great way to establish credibility and create a professional appearance.
Email signature: Using a headshot in your email signature is a great way to make your emails more personal and professional.
Online portfolio: If you are an artist or a creative professional, a headshot can be used on your online portfolio to showcase your skills and talent. It also helps in creating a connection with your audience.
Business cards: A headshot can be used on business cards to help people remember who you are and what you do. It's a great way to leave a lasting impression.
Overall, headshots can be used in variety of places to help establish a professional image and build a personal brand.
What are you waiting for, contact me to book your headshot session!